co.LAB elected for the design of a large-scale serious game
co.LAB elected for the design of a large-scale serious game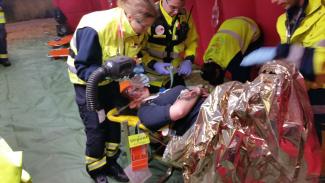 March 24, 2021
MIMMS is a large-scale project aiming at the development of a serious game that will prepare health professionals to manage exceptional events.
The project team, which includes researchers, medical doctors, emergency medical staff, instructors, IT specialists, graphical designers and serious games experts, has opted for the co.LAB framework as a guideline for the serious game design.
This project is led by AlbaSim (HEIG-VD) and the Geneva University Hospitals (HUG), and co-funded by InnoSuisse.